Kuzar K-1 Telescopic Lifter 125kg 3.8m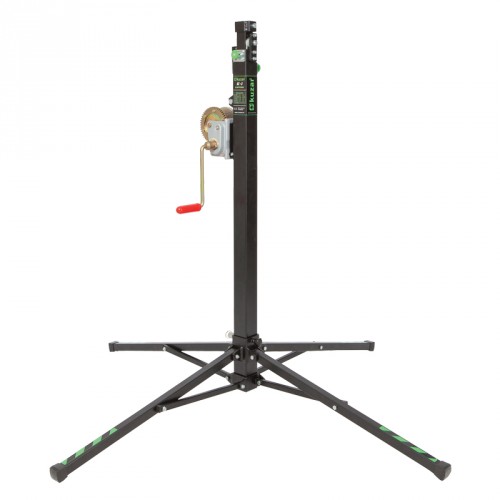 This item requires special shipping. Please contact before purchase.
Manufactured in Europe to both BGV C1 and CE (2006/42/CE) standards. Designed for the professional user in the event and rental industry, the lifters feature automatic locks for increased safety. The K-1 has 4 foldable legs which slide open, to form a four legged tripod type configuration suitable for lifting loads of up to 125kg, to a maximum height of 3.8m. Ideal for lifting lighting systems and structures, and fully suited to operate indoors or outdoors.
- 2 year warranty
- Maximum load 125kg
- KAT Locks offer 2 positions: one for raising the lifter, one for locking the lifter
- High quality AL-KO winches loaded with steel cable
- Manufactured in Europe to both BGV C1 and CE (2006/42/CE) standards
- Maximum height: 3.8m
- Maximum footprint: 1.5 x 1.5m
- Adaptor fitment: 35mmØ
- Transport size: 1.26m
- Weight: 21kg